For Youth Entering Grades 9-12
PEDAL & PADDLE (ENTERING GRADES 8-10)
Would you like to try an exciting outdoor adventure? Do you like biking, canoeing, camping and more? Then this "do it all" trip is for you! You'll bike the scenic Elroy-Sparta Bike Trail, canoe on the breathtakingly beautiful Kickapoo River, and camp out with your friends along the way. Your travel adventures will also include fun camp activities such as games, campfires, Bible study, team building and more! Come with your youth group, a friend, or by yourself and make friends along the way!
This program is also great for Confirmation groups who want to bond in a new way. If the weeks offered on the schedule don't work for your Confirmation group, please call. We can possibly find another week—or a custom program—for your community/youth group.
We provide camping gear, food, youth ministry staff, and activities. Please bring your helmet and a bike in good working order. (Contact the camp office in advance if you do not own a bicycle; we can possibly help to find a working bike that fits you, if we know ahead of time.) Campers entering this program should be able to ride at least 10 miles a day at a steady pace.
Cost: $695 (Tier 1), $495 (Tier 2), or $395 (Tier 3)
Dates: June 25-30
CONFIRMATION (ENTERING GRADES 7-10)
Sugar Creek offers two exciting weeks of Confirmation Camp! Youth will enjoy all the great activities of camp, meet new friends, and spend memorable time with their Confirmation class in one of our lodges or outdoors in God's glorious creation! Enjoy adventures with your counselors and cabin group canoeing, swimming, hiking, horseback riding, and more!
Pastors or youth leaders come free of charge and lead 90 minutes of daily confirmation time. At Sugar Creek, Confirmation Camp leaders are housed together with other adults for the week but are encouraged to participate in all the fun camp activities throughout the day!
Church leaders: please call or e-mail to pre-register your group.
Cost: $695 (Tier 1), $495 (Tier 2), or $395 (Tier 3)
Dates: June 11-16, July 9-14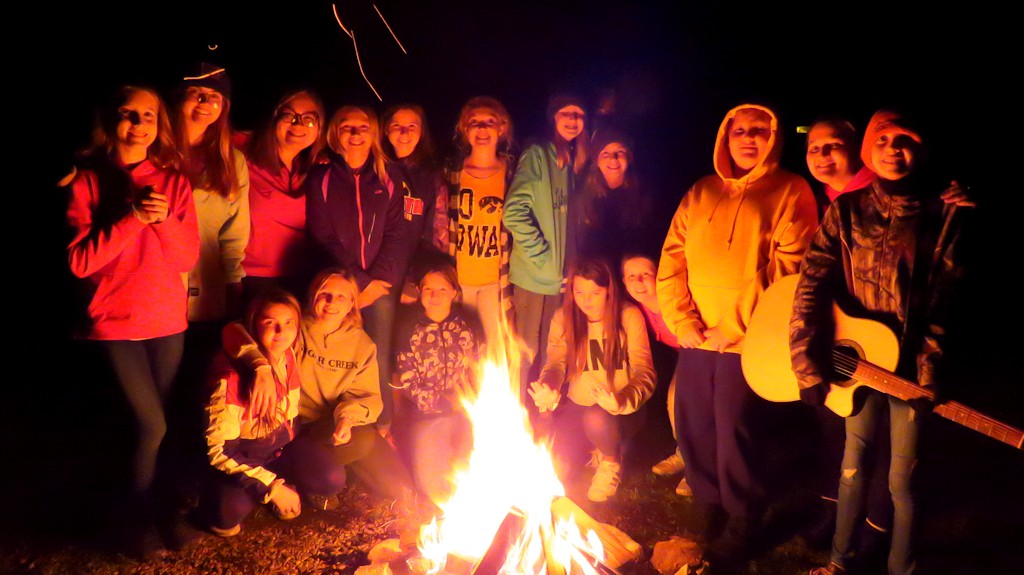 Riverboaters (ENTERING GRADES 9-12)
Join friends (new and old) on a memory-making journey on the Mississippi River!
You can explore the dunes, swim, slide, boat, laugh, and play in the beauty of God's amazing creation! Enjoy campfires by the water and Bible study on the sandbars as well as intentional community-building activities.
Each boat sleeps 6-10 campers onboard plus 2 counselors. This is a fantastic experience for high school youth – and church youth groups! Note: RSVP soon, as Riverboats fills quickly.
Cost: $695 (Tier 1) or $495 (Tier 2)
Dates: June 11-16, June 18-23, June 25-30, July 9-14, July 16-21, July 23-28, and July 30-Aug. 4
JR. WRANGLERS (ENTERING GRADES 9-12)
"Saddle up" for a week of hands-on experience with the camp wranglers! Help with the horse program at Sugar Creek, assist on trail rides, and learn about tack care, horsemanship, safety strategies, and general horse care.
A maximum of four people per session ensures that you will get a lot of time in the saddle as well as working directly with and around all the horses at camp. A great "resume builder" for our future summer camp Wranglers!
Cost: $695 (Tier 1), $495 (Tier 2), or $395 (Tier 3)
Dates: June 18-23, July 2-5, July 16-21, July 30-Aug. 4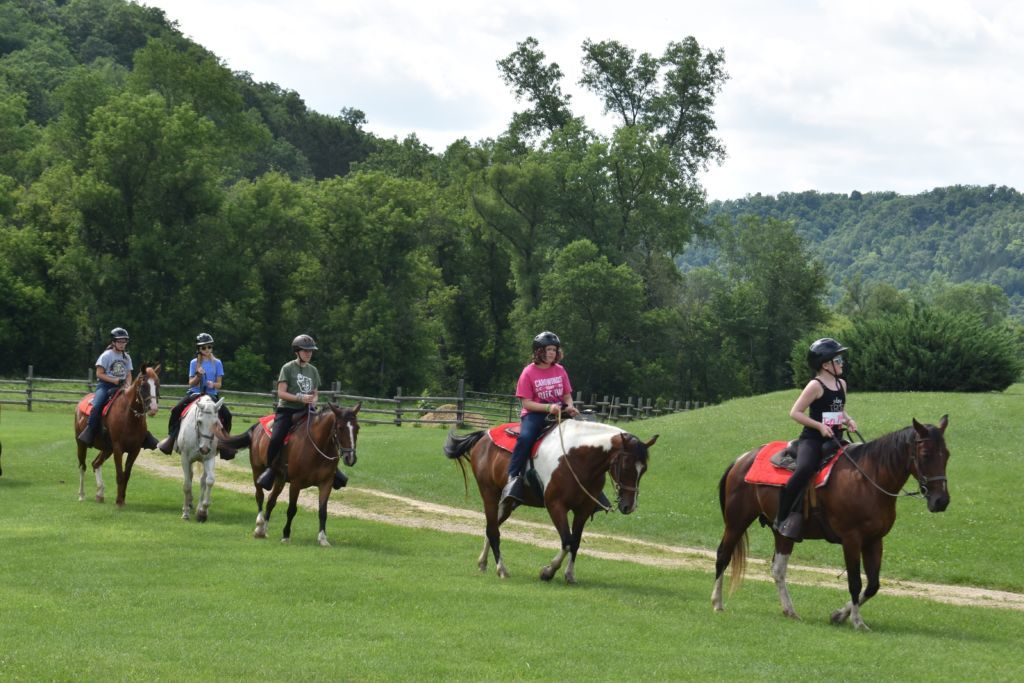 L.E.A.D. (ENTERING GRADES 11-12)
Leaders engaged as disciples
Our Staff-in-Training / Leaders-in-Training program is now L.E.A.D.! Step up to an action-packed 4-week program of real leadership training from experienced presenters, with more responsibilities, greater resume builders, and even more chances to play and pray with the trained youth ministry staff and energetic younger campers of Sugar Creek.
Make an impact on peers and younger youth, right now. Grow in real-life leadership, personal confidence, and life-changing peer ministry skills for school, church, work, and beyond.
Applications are available starting Feb. 1, 2023.Full tuition scholarship of $2,780 for 4-week program is awarded to participants whose applications are accepted. Participants also receive a small weekly stipend for spending money.
Dates: June 11–July 5 or July 9–Aug. 4