Do you want a summer of:
Professional Skill Development & GREAT Resume Experiences
Internships in 20+ majors
Lifelong Spiritual Growth
Leadership Duties and Stronger Confidence
Connecting Daily with Fun, Memorable, Uplifting Peers
Influencing MANY Young Lives for the Better
Adventures in the Great Outdoors (Choose your own adventure)
Inspiration for a lifelong, World-shaping Faith in God
Are you:
Honest & Hard-working
Compassionate & Kind
Energetic & Dynamic
A Person Living by Faith
Fun-loving and Adventurous :p
Respectful & Generous
If your answer is a strong "Yes!" to the above, this is your shot.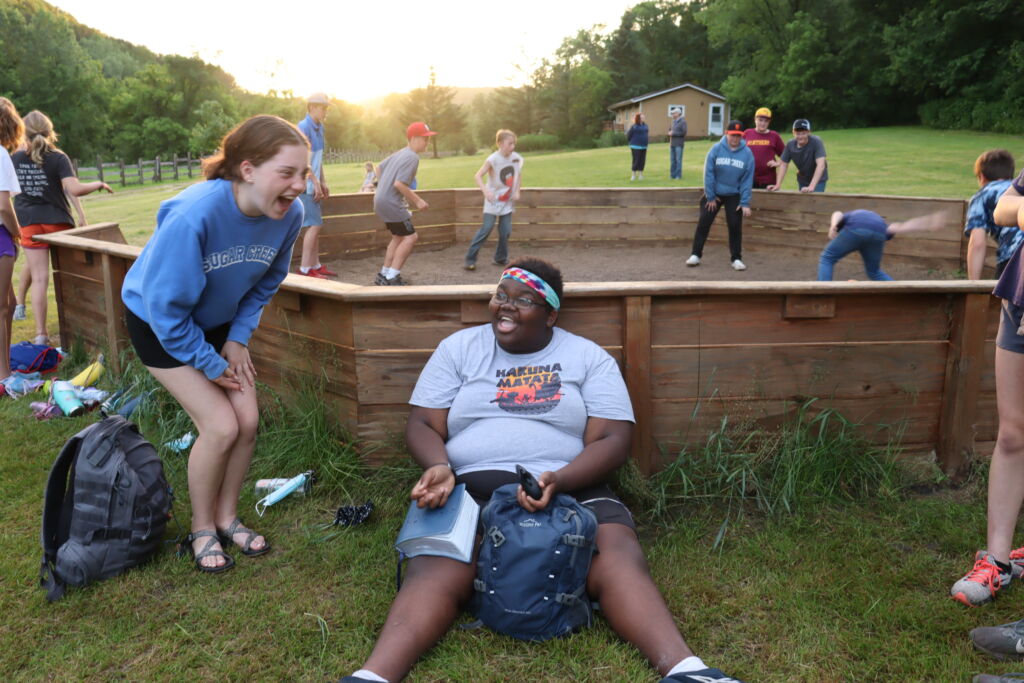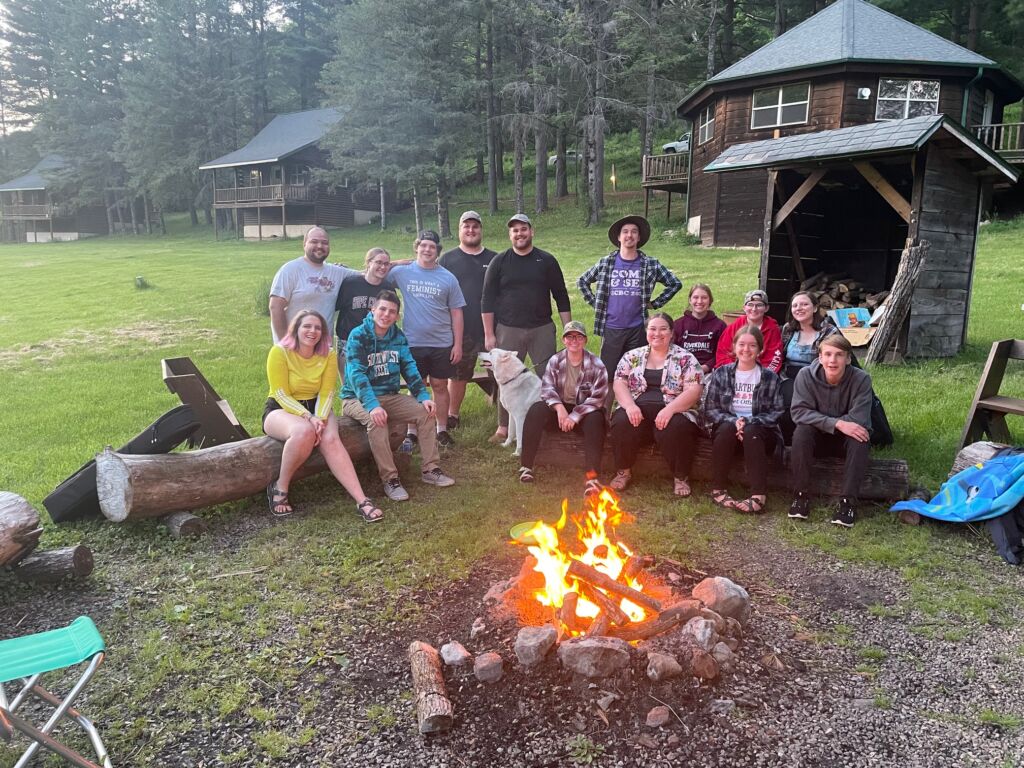 Start the Conversation… Apply now!
Apply Online here. 2024 Applications will open Wednesday, November 1. Since you will be around youth, you'll need to name three references. You do not need to send a resume or cover letter, but those seeking leadership positions are strongly encouraged.
After submitting the application, the Program Director will reach out to you to

schedule an interview

. This can be via Zoom or in person.

Sugar Creek

checks references

, conducts a Criminal Background Checks including a check of the National Sex Offender Registry, and requires documentation of legal eligibility to work in the United States prior to employment.

Be Confident… You are being prayed for

, as God equips you for everything God calls you to do and to be.
Thank you for taking action to explore this powerful path to explore and strengthen your faith, equip yourself for future long term careers, and make a difference to so many young people, through Sugar Creek's programs in relational ministry: for stronger ways to lead, communicate about things that matter in life, and change the world for the better!
Summer Camp Program
Sugar Creek is CHRIST-CENTERED! SPIRIT-LED! and BIBLE FED! 
Your 660-acre backyard sports meandering streams, lively ponds, high bluffs, vast forests, peaceful prairies and many cozy cabins.
You will experience a special emphasis (even among camps!) on "small group relational ministries" through a well established de-centralized village system. This means campers live in "villages" of 15-50 youth each week. Each camp counselor typically leads a group of 4-8 campers of the same age group, in grades K-12.
About 1500 campers are served each summer with our residential, traveling, and Day Camp programs. As counselor at Sugar Creek, you'll get to have a VARIETY of programs, ages, and adventures.
Sugar Creek welcomes 35-45 summer Youth Ministry staff. First preference of camp counseling positions goes to applicants who have completed at least one year of college or the equivalent. Anyone 18+ is welcome to apply.
A variety of positions are available including camp counselor (small group leaders), program coordinators, aquatics coordinator, horse wranglers, kitchen assistants, and more. In addition to the 16+ positions, custom academic Internships are available– such as Environmental Education, Media and Marketing, Psychology, Education, Biology/Medicine, Sociology, Ministry, Program Management, and more!
View Summer 2024 Position Descriptions
Apply Now (2024 Applications Open Wednesday, November 1)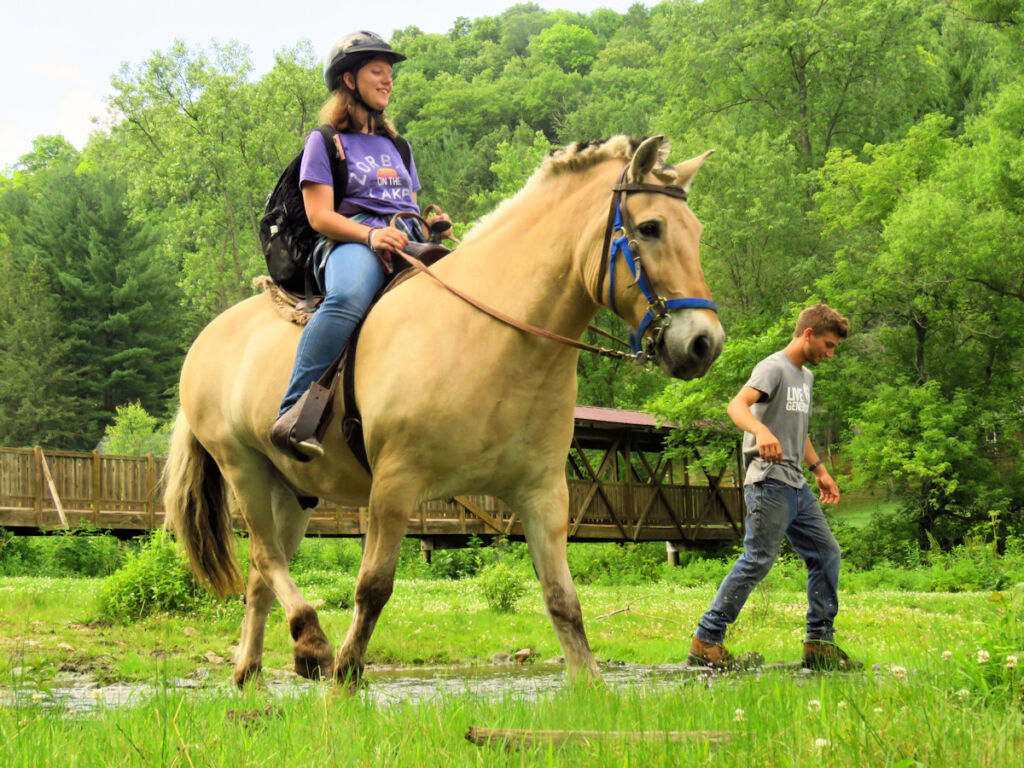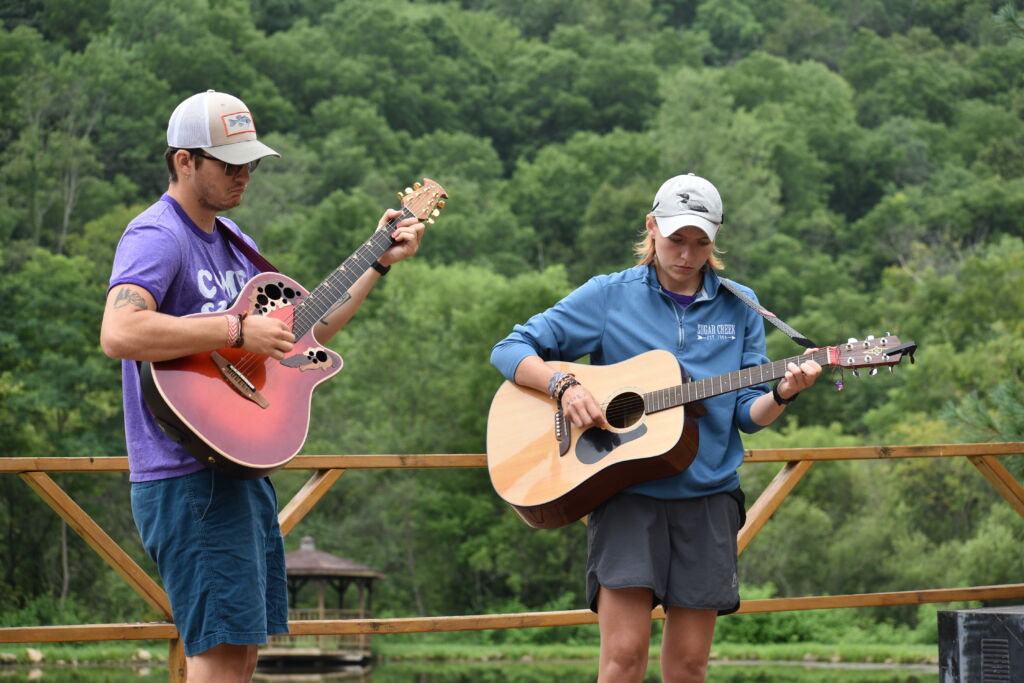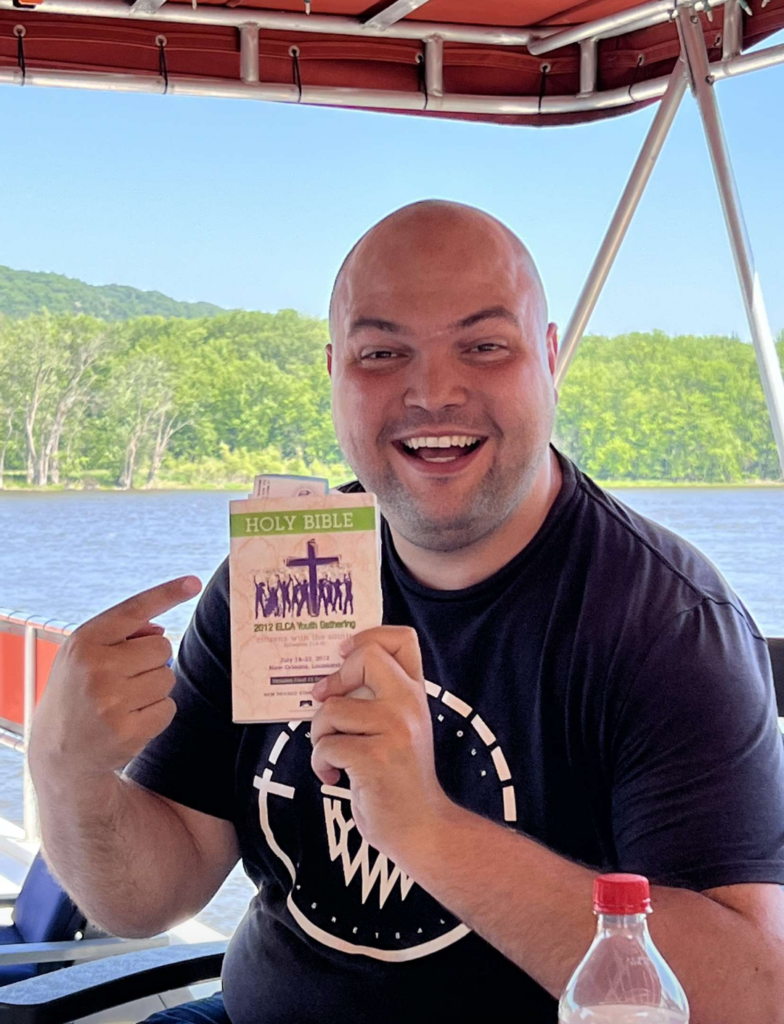 Qualifications
Faith in Jesus Christ as Lord – you must be willing and able to share your life in Christ with others. Knowing all the answers is not important  but simply the desire to grow, share, and walk in faith with a God who loves you unconditionally.
Staff do not need to be Lutheran but must be amenable to ELCA Lutheran theology.  Not sure what that is? Please ask… the program director, or executive director, would LOVE to share a mutually respectful conversation just to hear about your faith, questions, and comfort level. Most Bible camp staff come in with little theological education – that's totally ok!
Passion—to help people of all ages, especially kids & youth. 
Openness—to be open to new experiences and adventures.
Be a High School graduate (exceptions can be made for those who completed the LEAD program.)
Able to pass a criminal background check as a condition of employment.
Summer Staff Salary – 2024 
In addition to leadership experience, incredible professional skill development, resume building work experiences to name, and lifelong connection to an amazing group of youth leaders, Sugar Creek summer staff are provided with weekly pay, room and board through the whole summer with private bathrooms & showers in each dorm room in the most modern lodge on camp (Koinonia Lodge), with fiber optic WIFI, time off on weekends, and a lifelong supportive community of friends & colleagues in faith!

10 weeks of summer employment: approx. May 27 – August 11.
$300/week Starting Salary for those who have completed one year of college. 
+ $10/week Experience Bonus, per previous summer of summer camp staff experience
+ $20/week Leadership Staff Bonus
+ $300 Recruitment Bonus x ?


A $300 bonus for EACH new staff member that names you as the person who primarily invited & influenced their decision to come. No limit.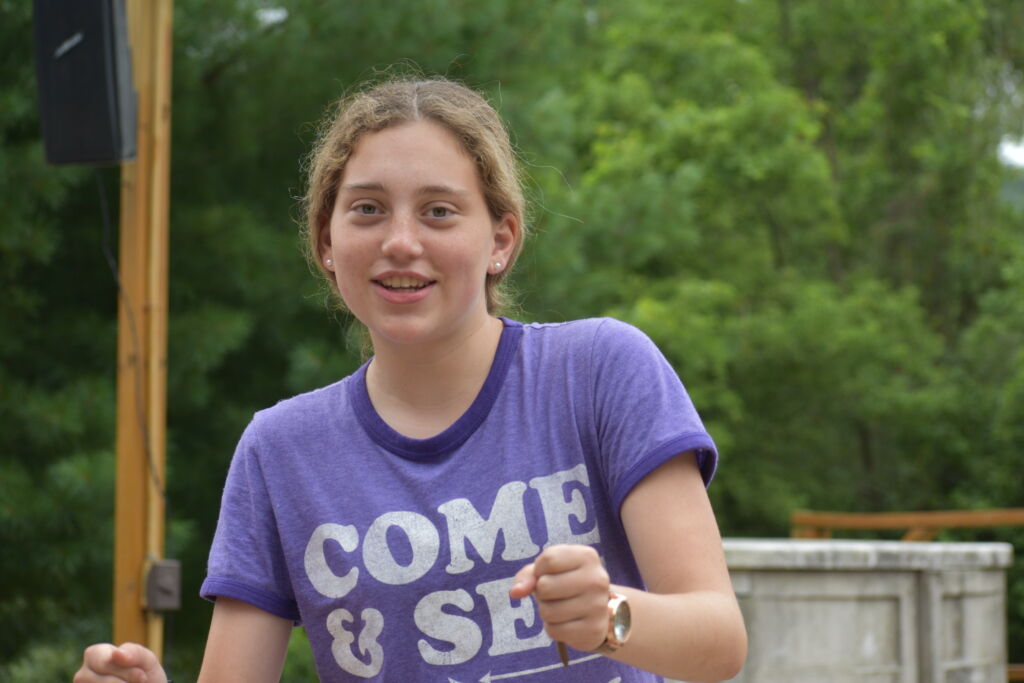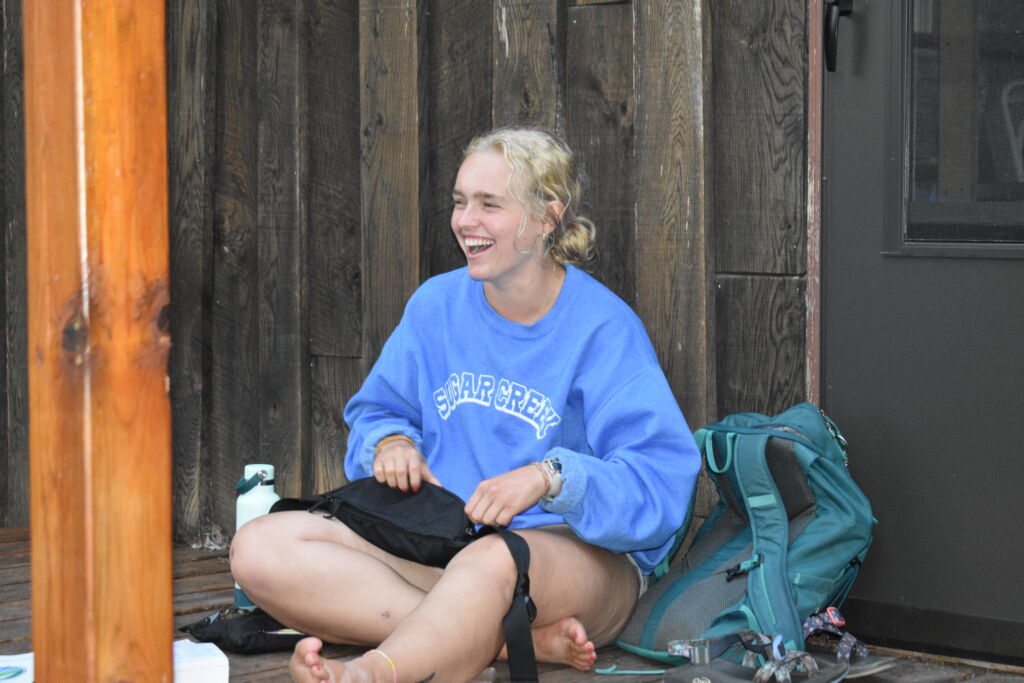 Important Dates for Summer Staff – 2024 
May 25-26: Leadership Staff Training

May 27-June 7: Full Staff Training (Time off Saturday June 1)

June 9: First day of summer camp!

August 2: Last day of summer camp

August 3: All-camp clean-up day
August 4-11: Family Camp sessions
Time Commitment
Staff Training, including safety training, youth ministry strategies, peer ministry skills, curriculum training, outdoor living skills, a ton of fun, and other important certifications, is mandatory for summer staff.
Work week begins on Sundays with staff meeting at noon and ends around 5pm Fridays
Housing is provided for staff all summer in the finest lodge on camp, the Koinonia Lodge with large fireplace room, dining area, large kitchen, rec room, fiber optic WIFI, and private restrooms and showers in each dorm room. 
 Thank you
 for exploring your calling through Sugar Creek Bible Camp! Hope to speak with you ASAP about your hopes, your goals, and to hear your thoughts on your summer calling to do something truly powerful.
For more information, please email program@sgrcreek.org or call 608-734-3113.